Angie's List Presents Super Service Award to Sir Grout of Scottsdale for Fourth Consecutive Year
Sir Grout of Scottsdale demonstrates consistent excellence in the hard surface restoration industry by earning the Angie's List Super Service Award for its fourth successive year.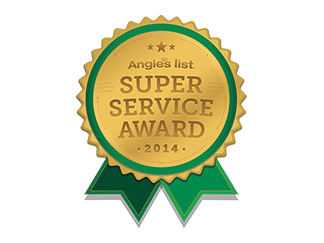 Scottsdale, AZ - (PRWEB - June 05, 2015) Sir Grout of Scottsdale, the leading
Scottsdale grout cleaning company
, has been presented with the Super Service Award from Angie's List for the fourth year in a row, demonstrating its consistent delivery of satisfaction to every customer.
To qualify for this honor, a company must be ranked in the top fifth percentile of service providing companies registered on Angie's List. This ranking is determined based on the ratings and reviews provided by a company's customers. Receiving so much as one bad review or rating can both tarnish a company's reputation as well as disqualify it from Super Service Award eligibility. As a result, earning this award proves Sir Grout of Scottsdale to be well-respected by its customers.
Sir Grout of Scottsdale's reviews on Angie's List verify why this company was deserving of its Super Service Award recognition as a result of the genuine gratitude its customers have for its restoration services. An example of this can be seen in the following review posted by Diane S., a Sir Grout of Scottsdale customer who had been seeking a stone restoration service provider. Upon completion of the project she wrote, "They honed and resealed the limestone counter and sink in my master bathroom, which had been marred by hairspray and cosmetics, but now look great!" Sir Grout of Scottsdale's expert craftsmanship is further proved by a review from Dianna M. who wrote, "The men cleaned my grout in three rooms, including my kitchen counters. The floors and kitchen counters look like new! Excellent job!"
In addition to winning the Super Service Award for four consecutive years, Sir Grout of Scottsdale has also attained many other honors for similar reasons since being established back in 2008. Most recently, the Scottsdale franchise earned award recognition from its parent company at Sir Grout's Annual Meeting 2015. The award presented to it at this event, the "Above and Beyond Award," represents the company's impressive ability to exceed customer expectations time and time again. It also evidences its owner, Brian Simonitsch, to have exceeded the normal duties of his job description by bringing his employees together every morning to get them fired up for the day ahead.
On the topic of the Angie's List Award, Simonitsch stated, "This has been a great year for us, and we owe it all to our customers. At the end of the day, if it wasn't for their appreciation, we wouldn't have come as far as we have. They encourage us to stay motivated in our field of work and to always provide service with a smile."
To contact or schedule an appointment with the hard surface restoration team at Sir Grout of Scottsdale, visit them online at
www.sirgroutphoenix.com
or call
(480) 268-3257
.