Sir Grout of Scottsdale Awarded the Angie's List Super Service Award for Fifth Year in a Row
Sir Grout of Scottsdale demonstrates excellence in customer service in the hard surface restoration industry by earning the Angie's List Super Service Award for 5 consecutive years!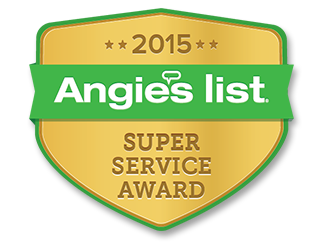 Scottsdale, AZ - (PRWEB – 03/14/2016 7:00 AM PST) Sir Grout of Scottsdale, the leading tile and grout cleaners in Scottsdale, were recently presented with the Super Service Award from Angie's List. 2015 marks the fifth successive year for Sir Grout of Scottsdale to be awarded for such exemplary customer service, hallmarked by positive reviews and testimonials from their loyal clients.
"Only about 5 percent of the tile and grout cleaners in Scottsdale, Arizona, have performed so consistently well enough to earn our Super Service Award," remarked Angie's List Founder Angie Hicks. "It's a really high standard."
Achieving this high level of recognition is no easy feat. Angie's List Super Service Award 2015 winners met stringent eligibility requirements, including an "A" rating in overall grade, recent grade, and review period grade. The company must be in good standing with Angie's List, pass a background check and abide by Angie's List operational guidelines. Out of all the service providing companies registered on Angie's List, earning the award places Sir Grout of Scottsdale in the top fifth percentile. This assessment is based on customer ratings and reviews. As little as one bad rating can eliminate a company from the elite pool of contestants for the Super Service Award. Earning this award five times in a row demonstrates flawless service by Sir Grout of Scottsdale, showing that the Scottsdale tile and grout cleaners are highly respected by their customer base.
The many reviews on Angie's List for Sir Grout of Scottsdale confirm the company's selection for the Super Service Award. The tile and grout cleaners have a large and loyal clientele, whose candid gratitude can be read on their page. For example, this testimonial was posted by Virginia L., from Tempe, AZ, a Sir Grout of Scottsdale customer who wanted her floor to look brand new and was recommended a ColorSeal.
"Brian, (the owner) came for the original estimate and was very knowledgeable, pleasant, and professional. He assured me that my tile floor would look like-new after it was ColorSealed. I was skeptical, but gave him the go ahead anyway. On the assigned day, Brady and Zack came and spent the entire day, from 9 AM to a little after 5 PM, working on the floor. They were friendly, hardworking, and efficient. Brian was right. The tile floor looks amazing! I couldn't be happier!"
Service company ratings are updated daily on Angie's List. Companies are graded on an A through F scale in areas ranging from price to professionalism to punctuality.
To contact or schedule an appointment with the hard surface restoration team at Sir Grout of Scottsdale, visit them online at www.SirGrout.com or call
(480) 268-3257
.