Welcome to the Mold Removal category for the Sir Grout Phoenix Blog. Here you'll find blog posts related to stone and tile that we've restored. See the amazing transformations with the included before and after pictures. Feel free to share and leave your comments.
Published April 18, 2018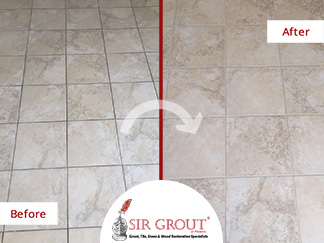 This Worn Floor Was Restored to Its Prime State Thanks to Our Grout Cleaning Service in Chandler, AZ
When floor tile grout has not been properly maintained for years, it is hard to tell what its original color was. Over time, it acquires a brownish, discolored, and dingy appearance. This is due to the accumulation of grime and the build-up of mold and mildew.
READ MORE
Published August 30, 2017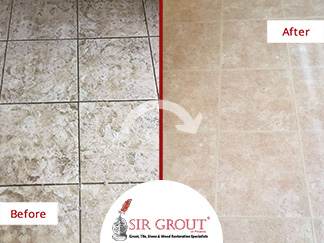 This Helpless Floor in Tempe, AZ, Could Only Be Restored by Our Professional Tile and Grout Cleaners
While browsing Google, this entrepreneur followed a trail of good reviews to Sir Grout Phoenix's website. After checking out the galleries showcasing the previous work on dirty surfaces, he decided to give us a call and set up a free in-home evaluation.
READ MORE