Welcome to the Walls category for the Sir Grout Phoenix Blog. Here you'll find blog posts related to stone and tile walls that we've restored. See the amazing transformations with the included before and after pictures. Feel free to share and leave your comments.
Published June 26, 2017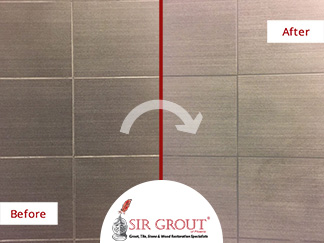 This Shower Said Goodbye to Discolored Grout Thanks to Our Grout Recoloring Services in Scottsdale, AZ
This homeowner from Scottsdale, Arizona, invested a large amount into renovating his master shower, only to wake up a couple of days later and discover that the grout of his renewed bathroom suddenly went from dark black to a mix of gray and white.
READ MORE
Published April 03, 2017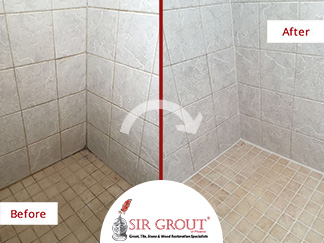 See How a Grout Cleaning Service in Mesa, AZ, Completely Sanitized this Beautiful Shower
Bathroom cleaning can sometimes be an awful task. Looking at all the darkened grout lines and the extensive layer of grime covering the tile surfaces can be discouraging to say the least. But you toughen up, knowing the job has to be done.
READ MORE