Welcome to the bathrooms category for the Sir Grout Phoenix Blog. Here you'll find blog posts related to stone and tile bathrooms that we've restored. See the amazing transformations with the included before and after pictures. Feel free to share and leave your comments.
Published June 10, 2016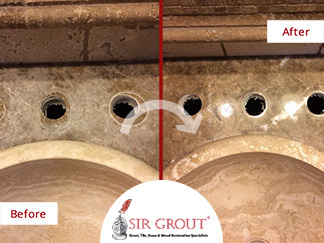 Stone Honing Job in Scottsdale, Arizona Brings This Marble Countertop Back to Life
Marble countertops evoke a feeling of grandeur and luxury in any home. When at their prime, they add a dash of elegance and fill your home with good vibes. The problem comes when hard water deposits start to build up on your marble countertop.
READ MORE